Link to listen: http://www.blogtalkradio.com/fillingthevoidpn/2017/03/08/travis-vics-drunken-horror-adventures-leprechaun-2
Last year we came to you LIVE and talked Leprechaun which you can listen to here: http://www.talkshoe.com/talkshoe/web/talkCast.jsp?masterId=140880&cmd=tc
Now, on Tuesday, March 7th at 9 PM EST, we're back to talk about Warwick Davis as the little bastard who causes all kinds of trouble. What do we think of this sequel? Do we crush it? Do we give it props? It has big shoes to fill with some other notable sequels such as Friday the 13th Part 2, Halloween 2, and Texas Chainsaw Massacre 2! Can it crack 3 out of 4 (Machetes or Chainsaws)? Tune in and find out!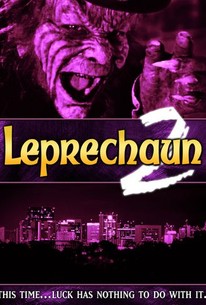 Our email is tandvhorror@gmail.com
You can find us discussing the show along with some horror-related topics on Twitter @TravNVicHorror
You can find Travis on Twitter @PhenomenalTLD
You can find Vic on Twitter @vicvonerich
When things get out of control…that's when you'll want to check our YouTube channel as we do EXCLUSIVE "Travis and Vic's Drunken Horror Adventures" videos on there from time to time as well. Subscribe to TandVHorror and watch the chaos take place.
Last, but not least, give us a "like" on Facebook at:Facebook.com/travisnvichorror